Here are some of the examples of most beautiful paper art works :
1. Eric Standley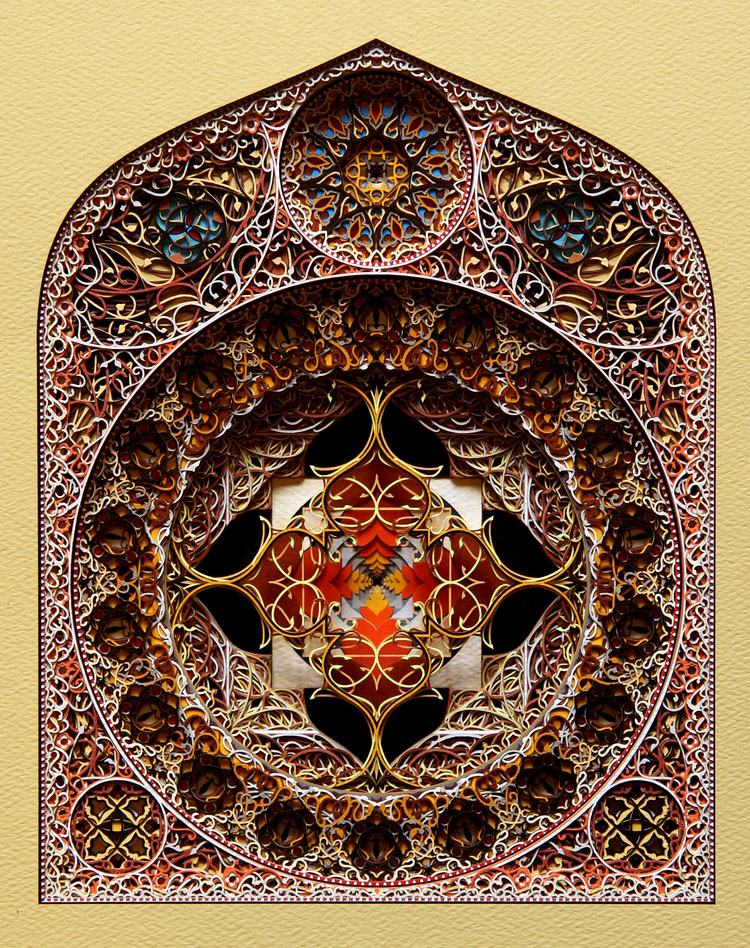 This art work work by Eric Standley has so much to look at that you can stare it for ages. You can still find something new in that everytime you look at it.
2. Calvin Nicholls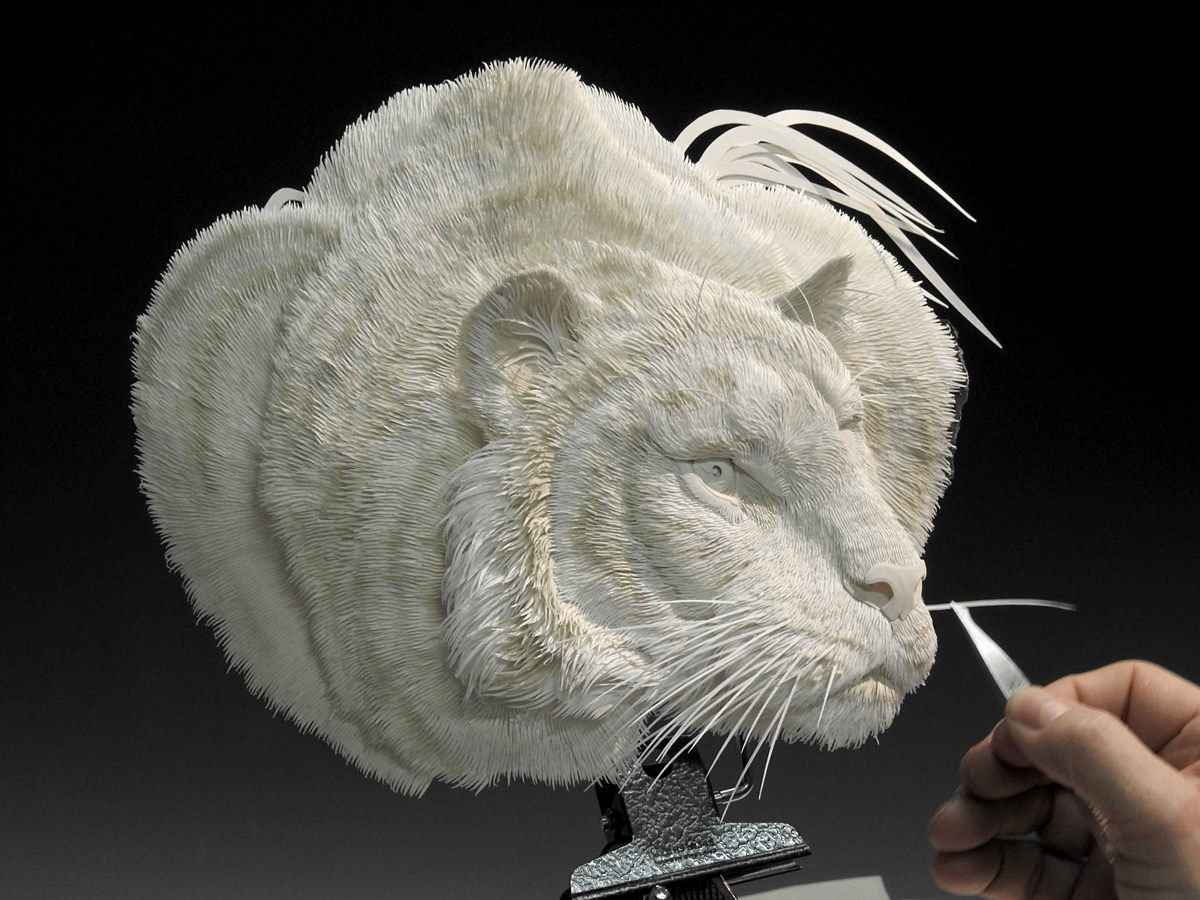 He has made use of heavy paper stock for structure and comparatively lighter to show fur and fine detail, not only this, there is a constant reference to his drawings and study photos to ensure that the assembled pieces are assembeled properly.